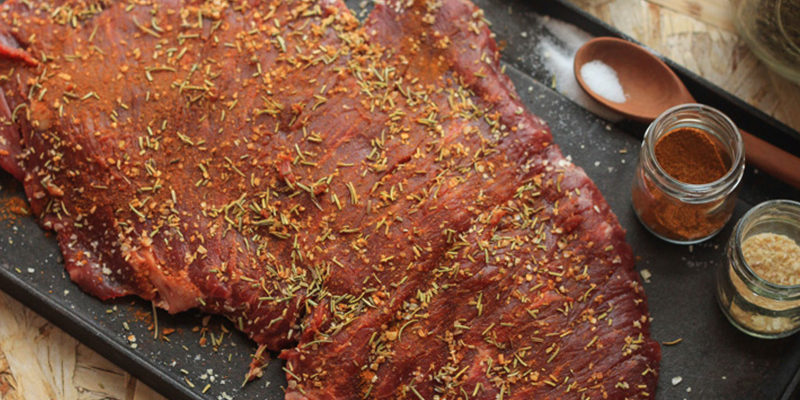 Okeechobee Farms' Pastured Pork
Text and Images by Co-Op member Kim Gates, (with help from husband Dave! Edited by us)
My husband, Dave, and I love to grill. Pork chops are perfect for grilling and make for a great meal with lots of flavor!
Depending on how long it takes your grill to heat up, you may want to light it before starting any of the preparation below.
You'll need the following items: cutting board, two pieces of tin foil
large enough to cover the cutting board, a fork, tongs, olive oil, basting brush, and pepper.
.
Lightly brush both sides of the pork chops with coconut or olive oil
Season one side* with pepper. (If you like your meat more seasoned, you can pepper both sides or use a completely different spice.)
You don't want your grill too hot; 350-400 degrees should be just perfect!
Be sure to coat your grill grates with coconut oil; even though the pork chops have been lightly coated with olive oil, you don't want them to stick and coconut oil does not become toxic in high heat (and is low in Omega 6 Fatty Acids).
Lay the pork chops on the grill, and get rid of the piece of foil that had the raw meat on it.
After about a minute or minute and a half, rotate the pork chops about 45 degrees so you can get those beautiful grill lines!
After another few minutes, flip the pork chops over. (Please note that the times listed depend on the temperature of your grill and the thickness of the chops.)
The most important part of cooking pork chops, like all meat, is not to overcook it! This takes some practice. You actually want to pull the meat off of the grill before it's 100% done cooking and at the point where you want it to be. As the meat rests, it'll continue to cook a bit more; this is where a piece of meat can go from "perfect" to "slightly overcooked." Your pork chops should not be completely firm to the touch; there should be a bit of softness to the meat. This is how you know it's not overdone!
Upon taking the pork chops off the grill, lay them on the new piece of foil, and wrap the foil up so that the moisture from the meat does not escape. This will help to keep everything juicy!
Resting the chops for about 7-10 minutes should be sufficient to help redistribute the juices broken out of the meat when cooking. If you like, keep the meat warmer by placing in a toaster oven on the lowest setting-covered.
If you cut into the meat right away before it has rested, you're likely to lose all of the juice and end up with something dry.
Dave and I like to pair our grilled pork chops with a vegetable and some apple sauce (for dipping).
Thanks for visiting and reading.
The finished
product! Perfectly cooked and not overly seasoned; this lets the flavor of the pork chop shine. They look and taste great.
Next time we are doing O Farm's 100% Grass Fed Lamb, so watch for that recipe on the site…we may even try O Farms Wild Harvested Boar chops or sausage sometime soon.
Please send any feedback to us through the Contact us tab on the site.